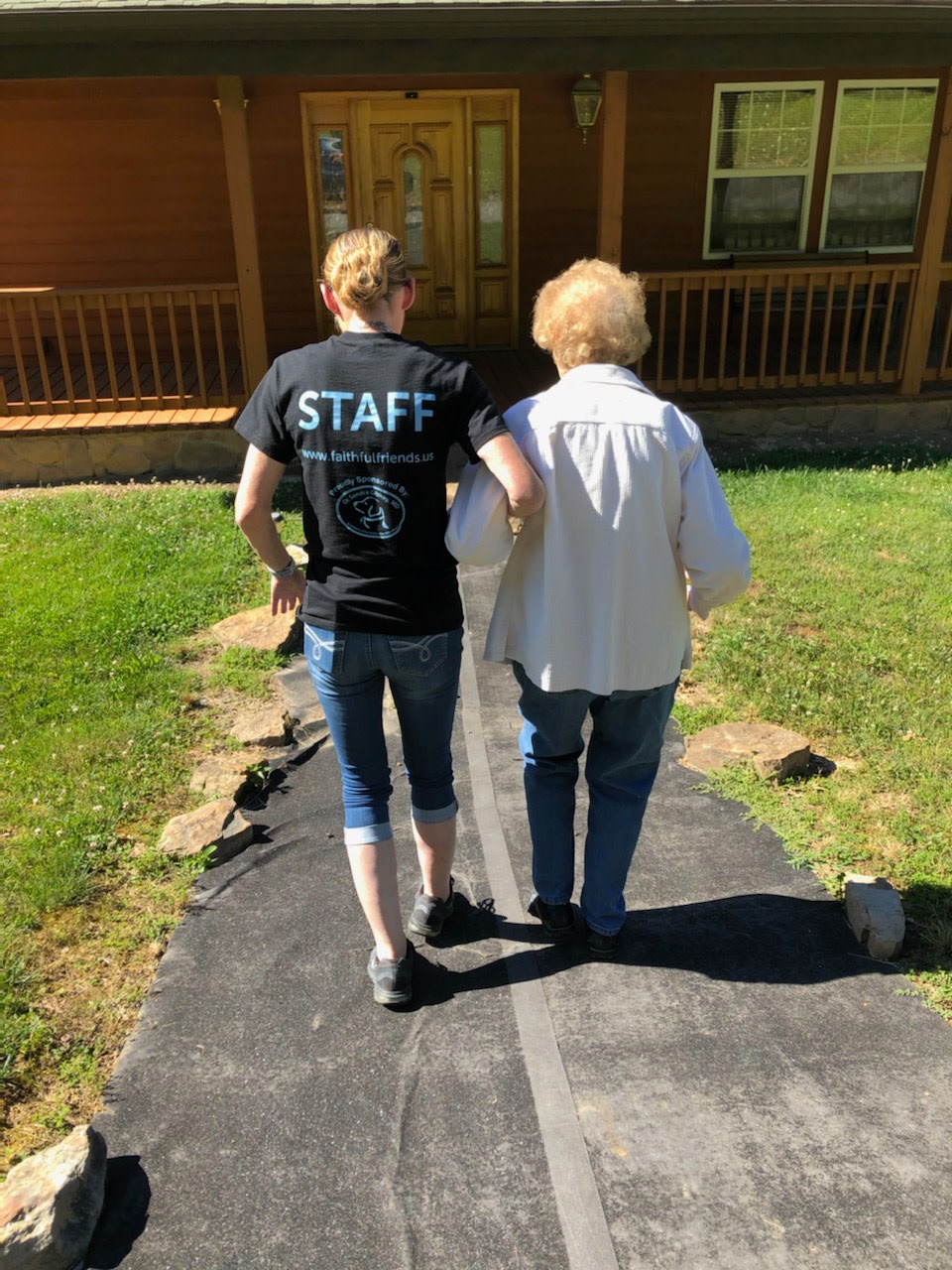 July 2,2021
Louise lived in Bridgeville almost all of her life and at 92 years old, it was time to move down to West Virginia with her son. She was ready to move and be with her family, but was concerned about the 16 cats she has cared for over the years, that she's come to know and love! These were outdoor TNR cats that ended up loving and trusting her. She even had a nice set up for them in a school bus that was transformed into a liveable space.
Our Cat Department Manager, Lynn, spoke with Louise at length and Lynn could just hear how worried she was about her cats. Lynn told Louise not to worry, as Faithful Friends will get her cats down to West Virginia to be with her, no matter what.
Louise went down to West Virginia a week prior to the transport and she ended up losing weight during that week from worrying so much. Lynn and our Cat Staff Supervisor, Taylor, took the Faithful Friends van to pick up the cats and bring them down to Louise. Once they arrived, they could not believe the setup for the cats. They had their own little home, with a Catio and all! Louise could not thank Lynn and the Faithful Friends team enough.
Louise and her cats are now living the life in beautiful West Virginia.
Without your continued support, Faithful Friends could not be a safety net for the community. Your donation will be helping the animals in our care as well as the community members and their pets. Donate today!