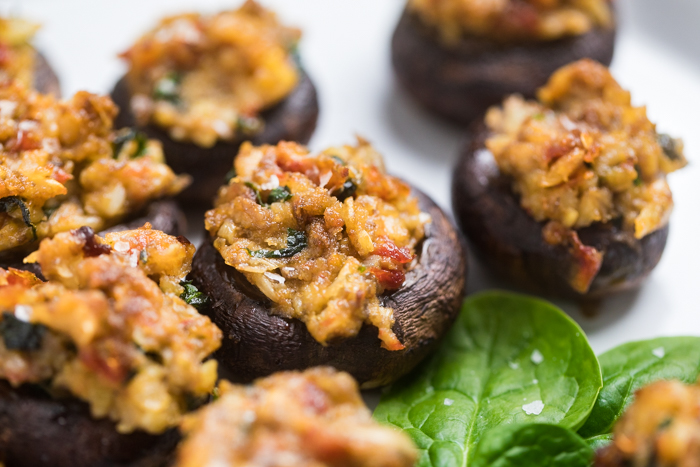 November 17,2021
Holidays can feel overwhelming when trying to figure out what to cook. You can create delicious meals that are vegan friendly, including these easy Vegan Tuscan Stuffed Mushrooms. With only a 5 minute prep time, the only thing you have to worry about is why you didn't make more! They are easy to make, with ingredients you probably have on hand already.
View the full recipe HERE
And if you care for a glass of eggnog, try this 6-ingredient, 1-blender, naturally-sweetened vegan eggnog, perfect for the holidays!
View recipe HERE