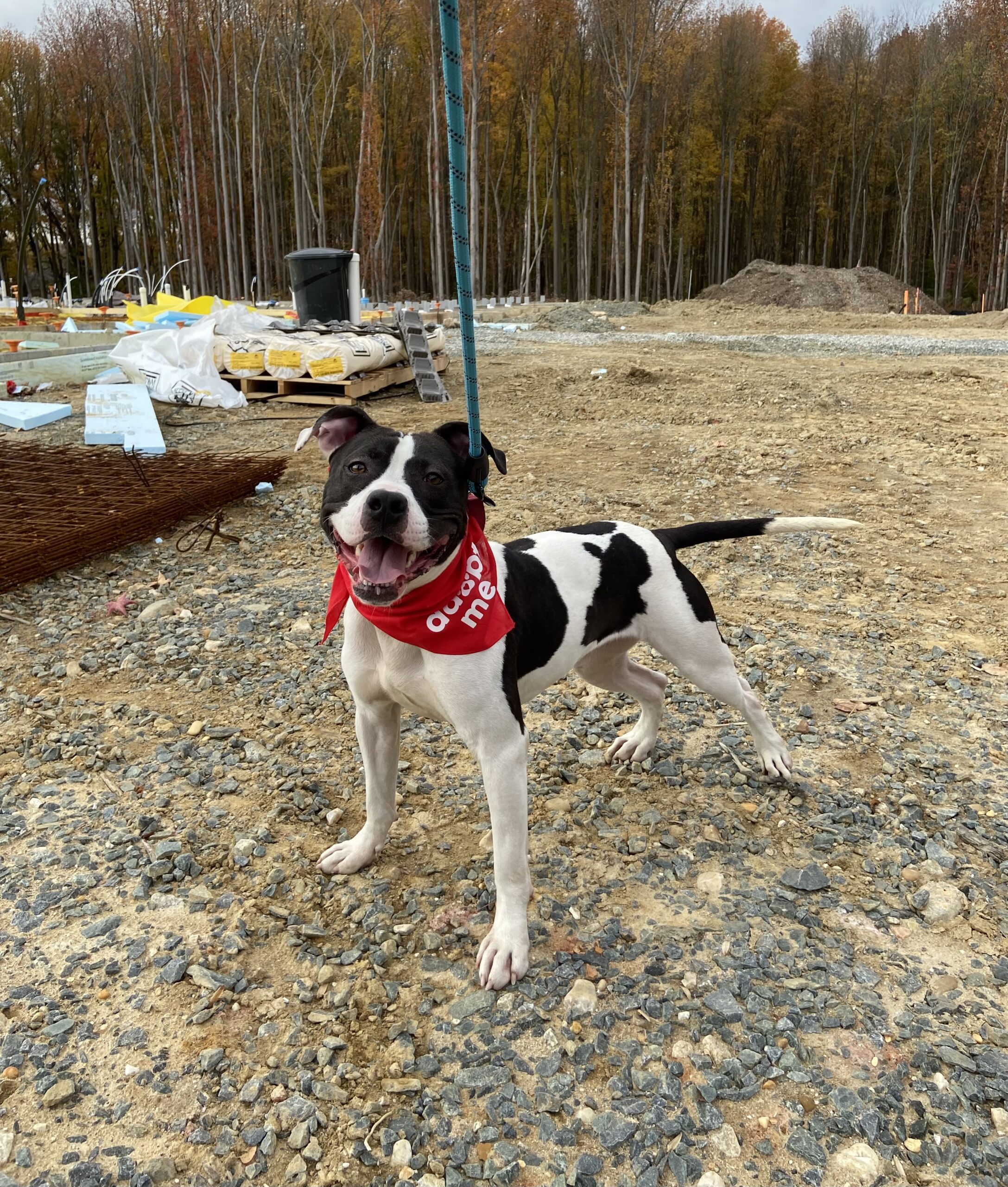 November 17,2021
On Wednesday, November 17th, adoptable dog Cowgirl and a few FFAS staff members visited the site of our new building, the Sharon Struthers Animal Adoption and Community Resource Center! Cowgirl wanted to make sure everyone was working hard and things were running smoothly. She also gave the crew members a huge THANK YOU for all their hard work. Concrete is scheduled to be poured later this week and things are really moving along!  Cowgirl was even able to take a break from checking out the exciting project updates to make sure all the equipment was running smoothly. She gave everything a big "paws up!"
Below you can see a birds-eye-view of what the site looks like this week!
Cowgirl is a 2-year-old mixed breed pup and although she has a lot of energy, she is as sweet as pie! If you are interested in adopting Cowgirl, apply HERE!
We know our supporters and donors are just as excited as we are to see the building progressing. We are getting closer to completing our new home, but we cannot get there without your support. For giving opportunities visit our Building Compassion Campaign website.