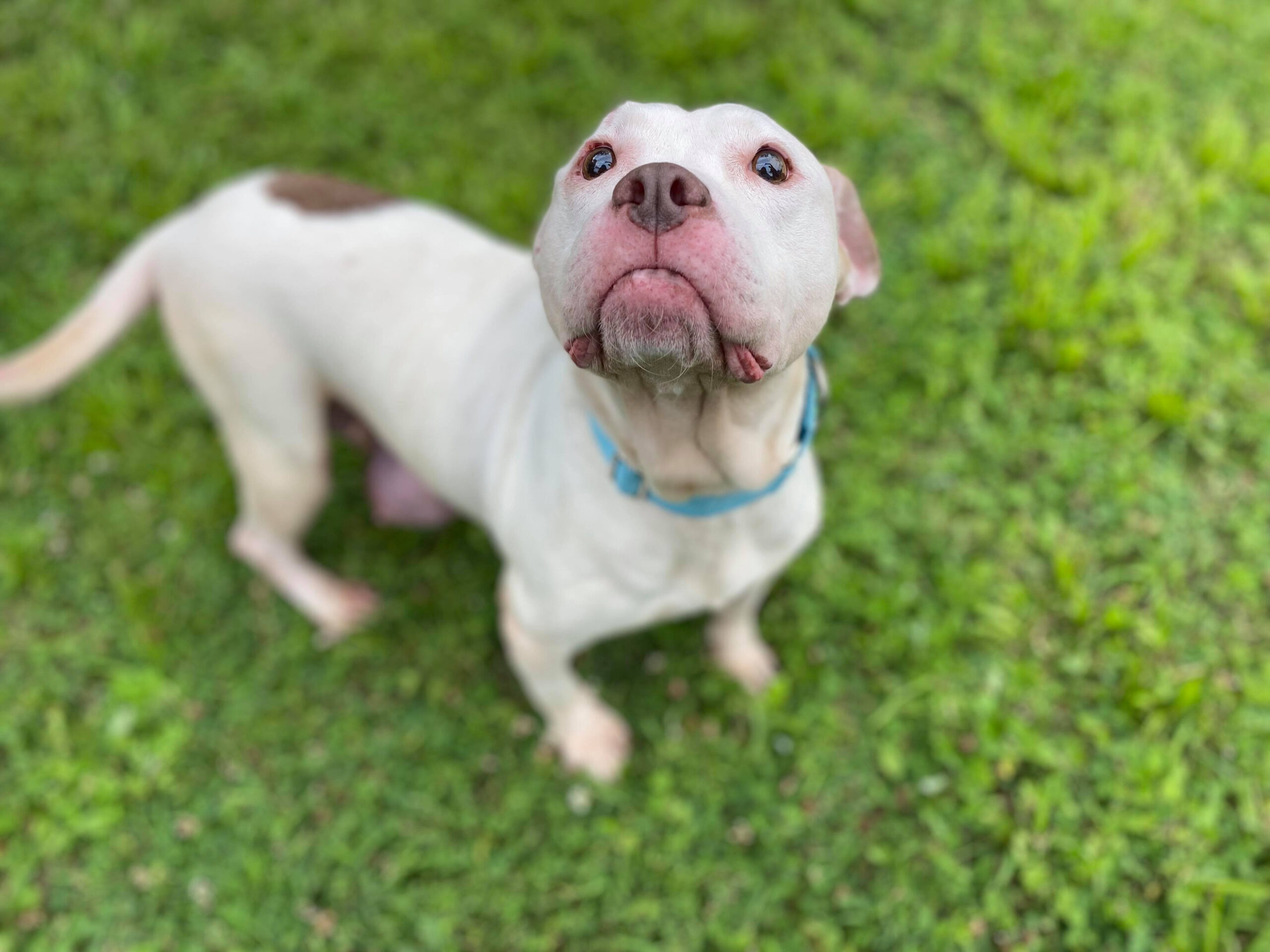 June 25,2021
Angel was found tied to a tree with water and food bowls, and a toy on Saturday, June 19th. Her nails were so overgrown that they began curling into her paw pads. It was clear that she had been used for breeding. The people who found Angel immediately noticed a large tumor hanging from her chest. They knew that she needed medical assistance and that Faithful Friends could help.
Two days later, after she had time to rest, Angel had the ulcerated mammary mass removed by our veterinarian. She is still recovering but is in good spirits and doing well! All of the staff, from the dog department to the cat department, have fallen in love with Angel! She has a fun-loving personality and will make an amazing companion.
Angel loves to give kisses and cuddle. She is very calm and a little hard of hearing. She loves to be outside, but also loves just as much to relax inside with her favorite people!