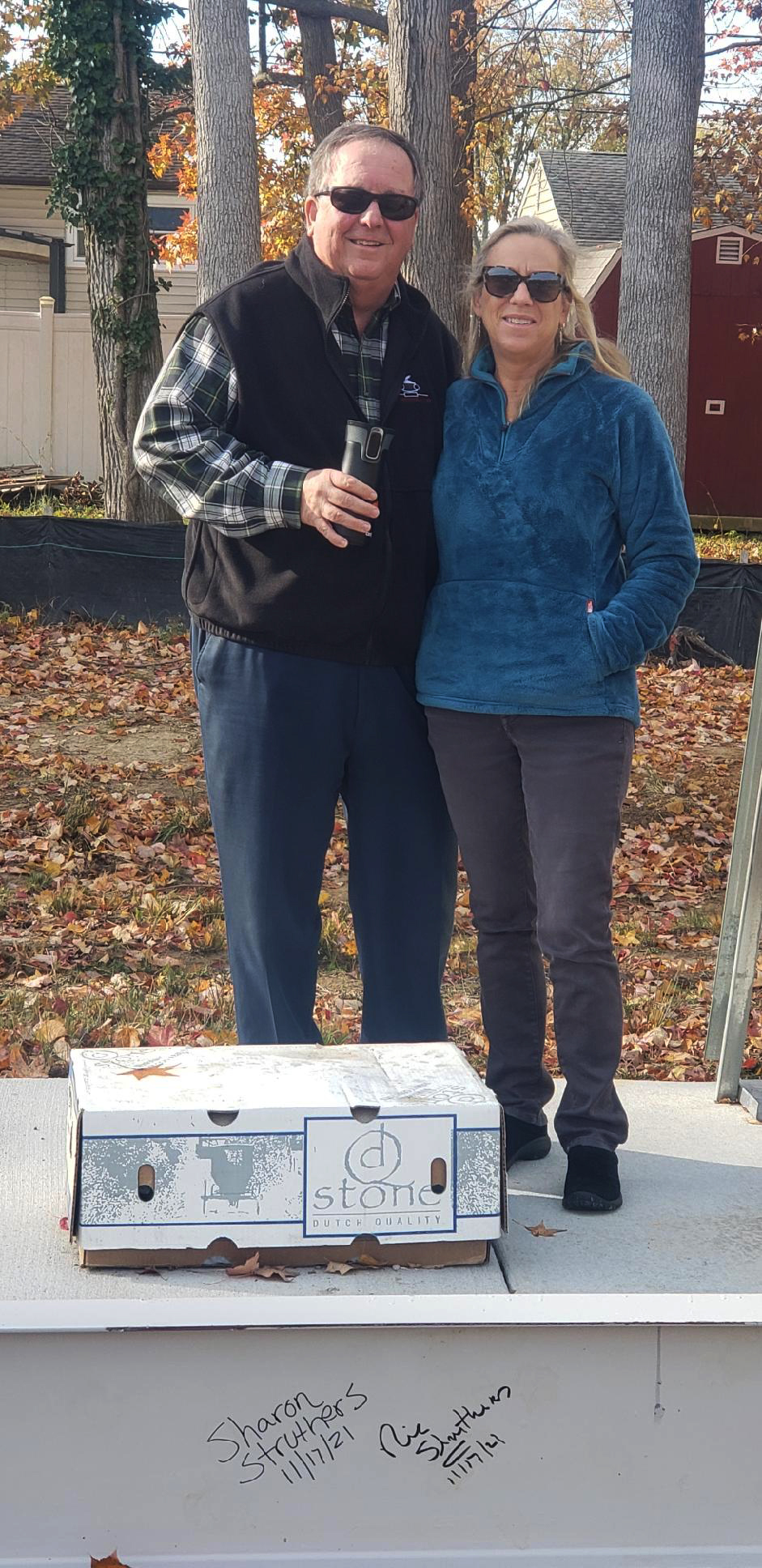 November 23,2021
Last week, Sharon and Ric Struthers stopped by the site of our new shelter and added their signatures to the steel beam that will eventually cap The Sharon Struthers Animal Adoption and Community Resource Center! We are incredibly thankful for their generous support of this project and investment in the future of FFAS.
It was a busy week at the construction site. Concrete work began very early Friday morning. Check out the aerial photos! We are so excited by the progress being made and can't wait to see what's next.
We are still fundraising to make this dream a reality and you can help! If you'd like to be a part of this important project, learn more about giving options and naming opportunities at 
www.buildingcompassion.us
.