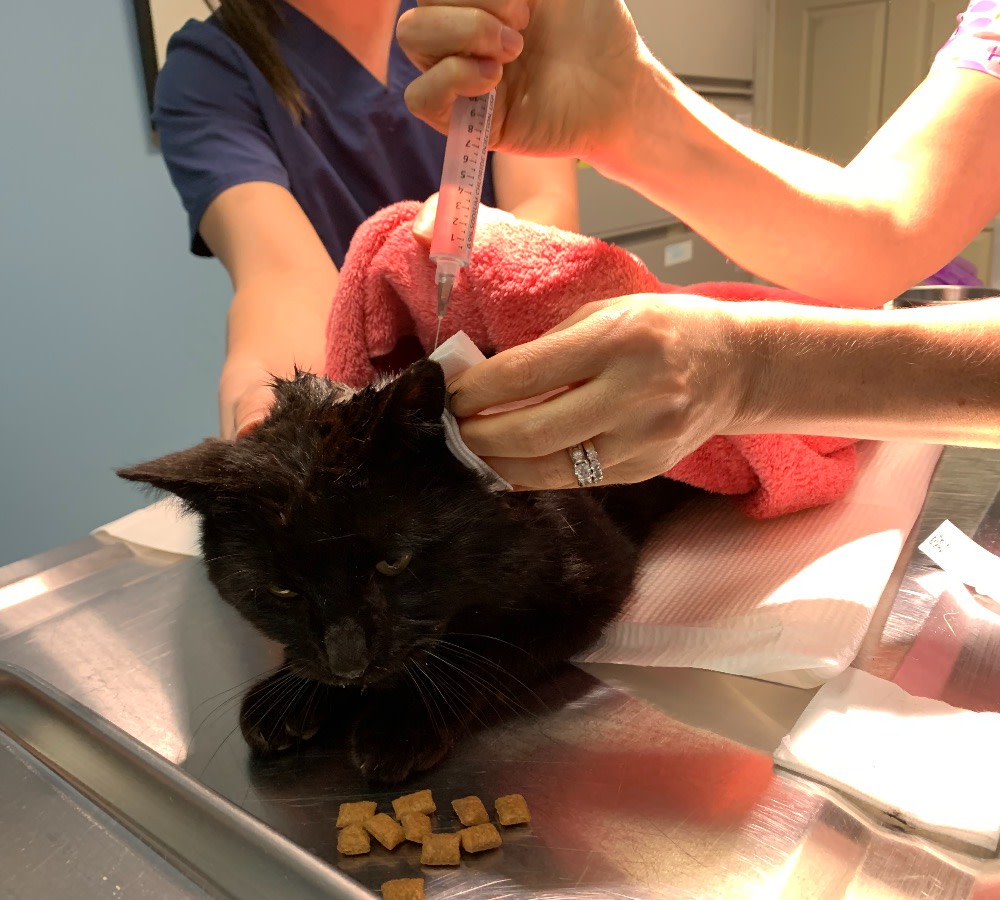 April 17,2021
On March 10th, a gentleman arrived at our shelter with a cat who needed urgent medical care. The cat, now named Harlan, showed up in the cat colony the man cares for daily. The cat had a washcloth secured around his shoulder, appearing that someone had attempted to help this sweet boy. When the man looked underneath the washcloth, he saw a large wound and abscess. He knew Harlan needed medical attention right away. He came to Faithful Friends for any resources or help we could provide.
Our veterinary team examined Harlan right away. They shaved and cleaned the wound area and saw it was quite large. Harlan is estimated to be 10 years old. He is an unaltered male with no microchip and has extremely poor mouth condition. Due to his overall condition, Harlan has likely been living outdoors for some time. We started him on antibiotics, pain medicine, decongestants, and a nebulizer to help with a severe upper respiratory infection.
It's hard to know if Harlan's wound results from a fight with another animal, if he got cut with something sharp like a stick or fence, or if the abscess formed from his extremely poor mouth condition. No matter the story, he is now safe and in good hands at Faithful Friends.
Thanks to your support of the Healing Touch Fund, we'll be there for animals who need us most! Today, your donation will be DOUBLED to help animals like Harlan, who need more extensive medical care and time to heal.
Donate today to help animals who arrive needing urgent care, just like Harlan.