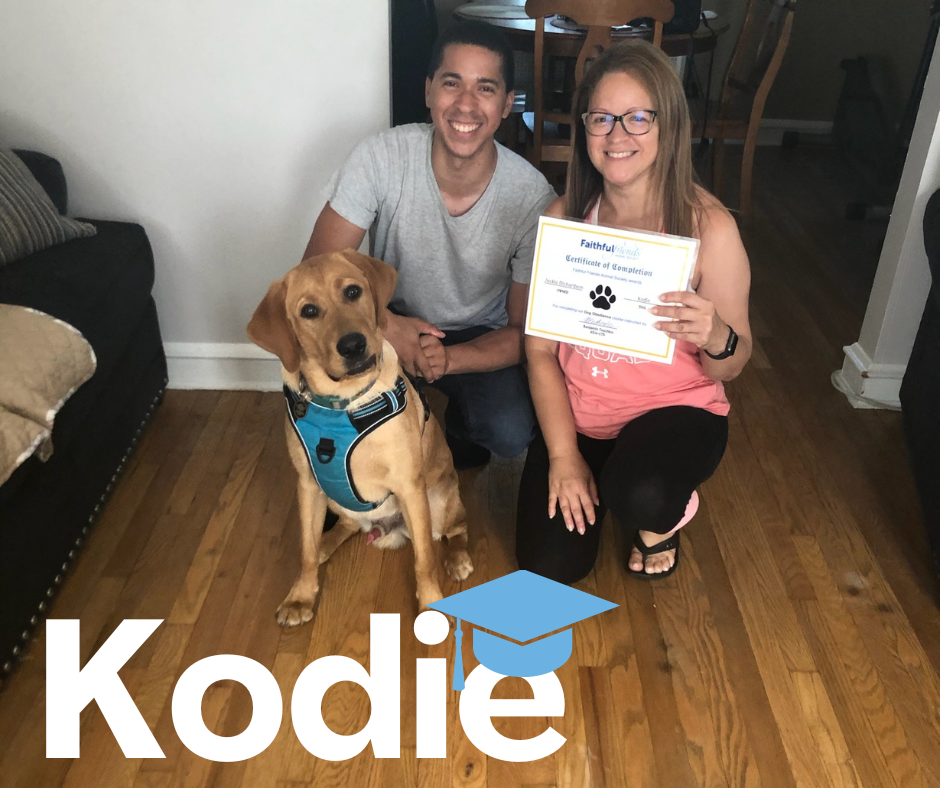 July 23,2022
Meet Jackie and her pup Kodie, who recently worked with our dog trainer, Ben. 
"Before beginning the training program our dog Kodie was very difficult to have around us and other people as his behaviors were a bit out of control. But since we started the training with Ben at Faithful Friends we have seen a significant improvement in behavior and friendliness from Kodie around us and others. Ben helped with teaching what to do and different ways you can reach certain goals with Kodie. The convenience of having Ben do home visits was also great as it allowed us and Kodie to stay in a familiar and comfortable environment during the sessions.
The training was also a great way to help us as we were heavily involved in the entire process, it really helped Kodie understand what was expected and to follow routines/cues from more than just one person.
At the end of the program, we really were amazed at the amount of progress Kodie had made, and every step of the way we were supported and encouraged by Ben. I would highly recommend anyone to go through this program, whether you have lots of experience with pets or are a new owner."
To learn more about our training services visit: https://bit.ly/FFASDogTraining
And read even more training success stories: https://bit.ly/FFASTrainingSuccess